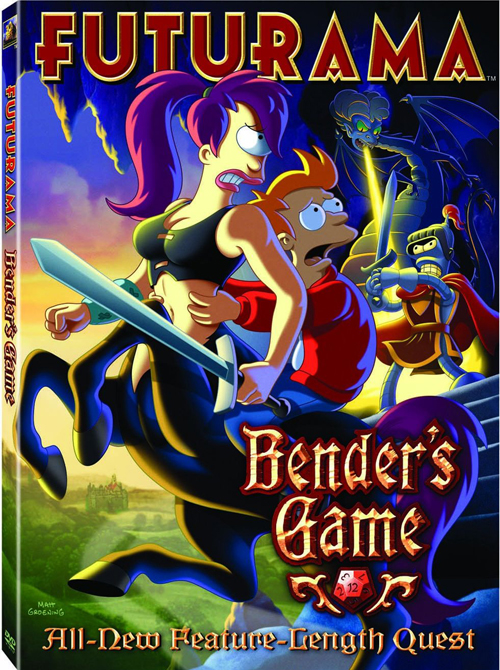 Futurama's 3rd Straight-to-DVD movie; Bender's Game is out in US stores now.
The movie will contain spoofs of Lord of the Rings and fantasy in general.
It also has a special tribute to D&D in particular. Watch out for the DVD's extra feature which has a section called 'Futurama and D&D'.
Don't think I'll be able to find this in my side of the world soon but here's a sneak peek to get you started.